For those of you reading this that aren't here in Fargo for reimagine 2014, I feel sad for you. Day 2 was no less informative, no less interesting, and no less in depth than day 1 was – and then there was Doug Burgum to close the day with an amazing keynote. Some people were even excited to see the dusting of snow.
After a great breakfast (much needed after my night with eOne Solutions), I made my way to "What's new in Dynamics GP 2015 Part 1". When I got there, the room was filling quickly. Eventually, there were people standing in the hall that couldn't even get in. Never missing a beat, Microsoft and Dynamics Communities worked together to fit a repeat of the session – previously unplanned – later in the conference so that everyone could get to see it. My favourite new feature from this session was the Intercompany Transaction Inquiry window, where we can now see the whole transaction, not just the parts in the company you happen to be logged into. Sweet.
After this I had to make a couple of calls, so I missed what I hear was a great session on using eOne Solutions' products to show off Dynamics GP to it's fullest potential. Luckily, I got to see the demo later though…
The next session was "What's new in Dynamics GP 2015 Part 2". Again the room was packed. This session focused on some of the new System & BI features, the new Workflow, and Employee Self Service (which will be replacing Business Portal Employee Self Service). I know you read this yesterday, but the new work flow stuff is awesome. Since I want to include at least one thing you didn't find out yesterday – they also showed us how SmartList designer can now be used to quickly build refreshable Excel reports. That was a pretty neat trick.
After a very enjoyable lunch sitting with the team from Watserv and Dynamics GP MVP's Belinda Allen and Jivtesh Singh, I had a session on running Dynamics GP in Azure. I won't pretend to have understood all of it, but I learned enough to know I need to learn more. I think maybe you should too.
Rounding out my session list was the Demo Idol competition. In this session, salespeople from eOne Solutions, Binary Stream, KE Commerce, and a combined team from Nodus and Altec competed to figure out who had the best demo skills. It was really fun to watch and in the end we couldn't decide between eOne or Binary Stream on a winner.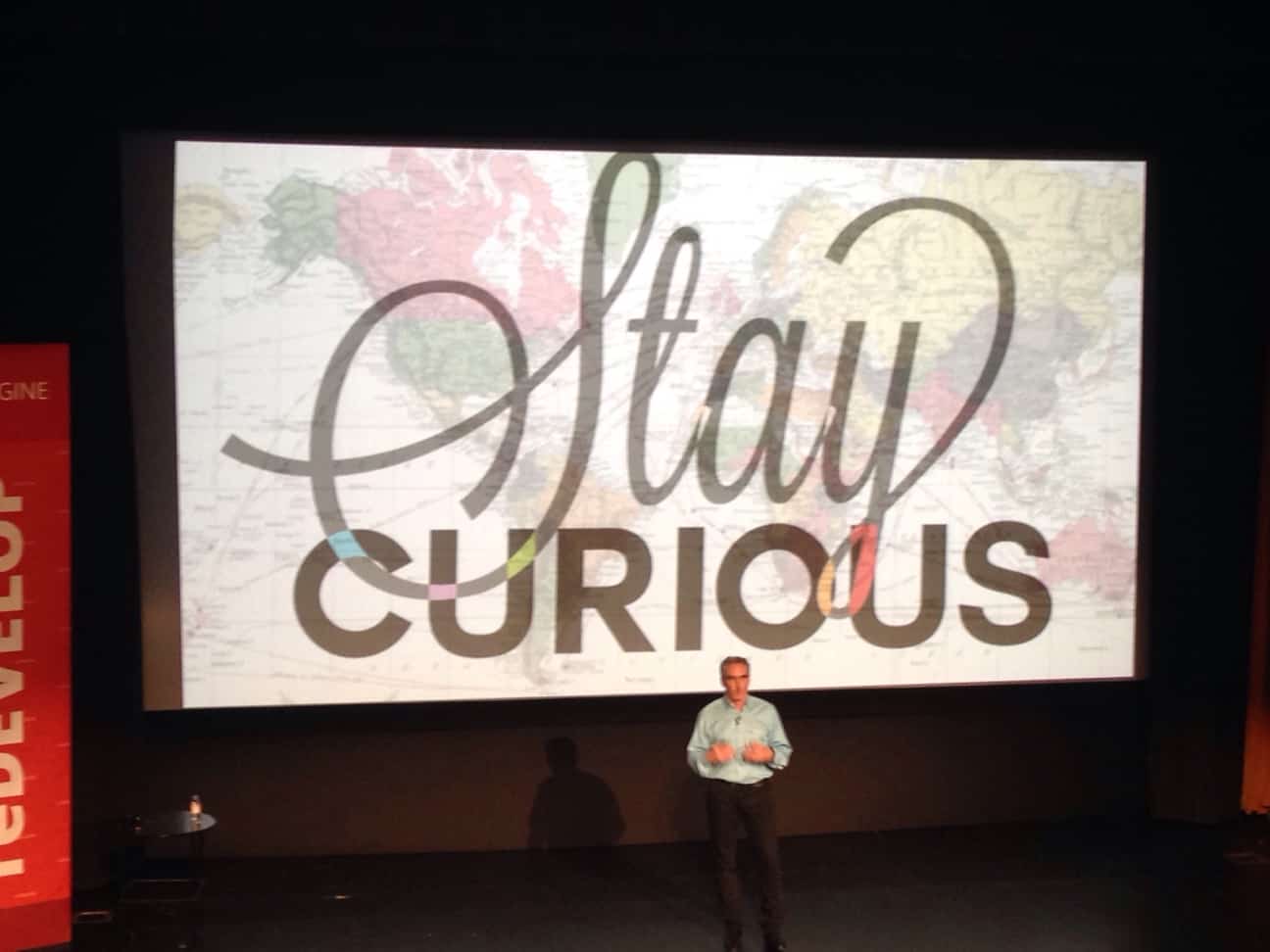 Next we all went downtown Fargo to the Fargo Theatre where Doug Burgum gave an amazing keynote. While a lot of folks will focus on the final tag lines – "Stay Curious" and "ask good questions" – I am focused on the concept of a 6 word memoire Doug mentioned kind of off-hand. He suggested that we should be able to say what we want to do within 6 words. When I find my 6 words, expect another post.
After that Watserv, eOne Solutions, nJevity, Greenshades, and Binary Stream invited us to come to various downtown pubs and restaurants to enjoy some food and drink on them. Both were plentiful and a good time was had by everyone. Luckily breakfast starts an hour later this morning, or I think some folks might not have made it!
The first session this morning is called the "Microsoft Dynamics GP Big Reveal". I'm @Briware_Rod if you don't want to wait for tomorrow morning's post to find out what I found out.
Cheers!