Everyone is saying it. The GP Tech Conference this year was a success.
I did feel that it was a smaller crowd than I have seen in the past. But maybe it just felt that way because the salespeople weren't there, and their personalities tend to fill the room. The content this year was much, much deeper though. And the event attracted more than just the diehard Dynamics GP partners who always attend.
The Content – 400 Level Please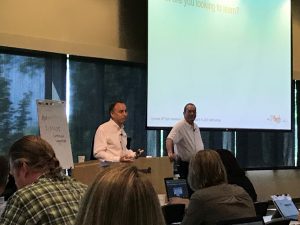 The sessions really focused on actual hands on information, covering not only Dynamics GP but other associated products such as Power BI. This contrasted sharply with the almost salesey tone that we've had in the past – where the speaker would often show us something cool we could do but not really dig into the meat of how to do it.
One session that I thought was particularly well done was a 90 minute deep dive into DAX, which is the programming language for Power BI. It's something I've been meaning to sit down and learn for ages, but like most people I don't ever sit down and teach it to myself.  Microsoft MVP Belinda Allen taught that one and it was far and away my favourite session of the week. Followed very closely by (fellow MVP's) Steve Endow and John Lowther's SQL session.
It that session Steve and John talked about different SQL Server settings and concepts that could really impact Dynamics GP performance. I've been working with SQL Server for a long time and they talked about things that I had never even really thought of or learned before. They even debunked some things that we GP consultants have always held as almost gospel – like the concept of ensuring that our log files are never on the "same spindle" as our data files.
Folks like Shawn Dorward (who has probably been to more conferences than he can count) were just going on and on about how much was in their head by the time we got to Thursday. It was pretty intense. Everyone walked away with something new.
This year was the first year that the content for the conference was planned by a committee of attendees. I was on the committee along with a bunch of other great people. (I have included the list of planning committee members in the photo to the right.) Bob McAdam, one of the event organizers, felt that one of the biggest indicators of success was the fact that there were several in the audience that we never expected to be there.
The Audience – Younglings and End Users!
In addition to the intermediate and senior consultants who always attend, it was refreshing to see some new, younger consultants at GP Tech conference this year. I don't know that I've seen as many new consultants at one of these conferences in a really long time. Although it was a smaller crowd, people anticipated more learning and they sent their "younglings".
Most surprising to everyone was that three end users showed up at this partner event. These were people who looked at the content and said, "I'd rather go to that Partner conference, in Fargo, than go to one of the User conferences." So they got special permission to attend. One of them told me that while some of the content was over her head it was definitely a big, big learning leap for her.
Bob McAdam thought that was pretty impressive and mentioned them specifically in the opening session. Which was a good heads up for the Partners too, to know they were in our midst.
I think partners had mixed opinions about allowing end users to attend. Some felt it was fine. Some felt that it changed the tone of conversations because we come to this conference to learn with our kimonos open. At this conference we're able to really come out and say, "This is what I don't know, this is an area I need to work on, or this is what I don't like." With customers around it is difficult to say that. Especially if it's your own customer.
I feel that when I go to GPUG Summit, the user conference, I am always "on". There is an element of account management and I'm always in teaching mode. I spend time in meetings with customers and users, rather than time meeting with other partners learning and sharing ideas. That is what GP Tech Conference is for.
That is why I make the long trek to Fargo. Although that could be changing too.
The Location – Fargo Forever or Change it Up?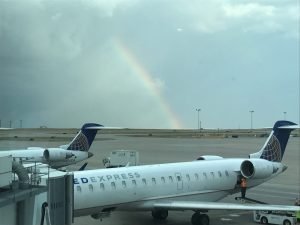 Of course the conference this year was in Fargo, again. But there was quite a debate about whether they want to keep having it in Fargo, or whether we should follow the example of other conferences and move around. There is obviously the nostalgic value in being at Fargo where "Great Plains" was born. Many memories have been made in the Fargo Holiday Inn. And Fargo has one of the bigger Microsoft offices, still housing many of the Dynamics GP marketing and development teams. On the other hand, Fargo is hard to get to. There are very few cities that have a direct flight to Fargo and flights tend to be expensive. So the question is, do you prefer nostalgia or convenience?
Personally, I could go either way. So I will let those who feel strongly about it one way or the other be the ones to decide. People who do have a strong opinion, especially if they don't attend because of the location, should definitely let the event planners know.
They want to know how partners feel, especially now that partners seem happier.
The Tone – Not as much doom and gloom
We've all been dealing with change and the false rumours that "GP is dead". But to be honest, I don't feel like there was as much anger or "doom and gloom" vibe this year as there has been in the past couple of years. Microsoft showed the Dynamics GP roadmap but Partners weren't as hung up on it as they were before. Yes, people are confused about Dynamics 365. But I think we have all realized that Dynamics 365 is just another product in the Microsoft lineup. It does have more developers working on it, but it needs that because it isn't finished yet. I think we've all kind of accepted that and now we are just trying to figure out whether or not Dynamics 365 fits into our lineup, personally.
The Support – Missing ISV's and Microsoft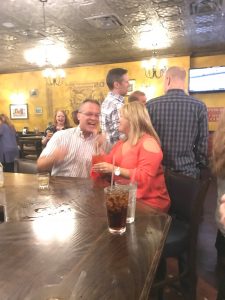 I also felt that there were fewer ISV partners at GP Tech Conference this year. The core ones you would expect to be there were there, but I did not get to see any new ISV products. I could also tell it was smaller since usually five or six ISV's will host "The Downtown Fargo Experience" (a pub crawl) on Wednesday evening, but this year there was only one – N'Jevity. Of course, eOne Solutions did their annual Smartner Party as well. But less ISV exhibitors equalled less "advanced networking opportunities" this year. Unfortunately, that also meant that we weren't able to see a lot of new products – or products that were new to us.
One comment that I heard from a few partners was the lack of Microsoft involvement. Pam Misialek and some of the Microsoft team were involved in the opening keynote, of course. But after the keynote there wasn't a lot of Microsoft people around. In the past, there was usually at least someone from Microsoft sitting in the back of the room during sessions, ready to answer the harder product questions.
We did have a couple of sessions that were run by Microsoft folks, though. One in particular was Brian Meier teaching Microsoft Flow, which I thought was very well done. But most of the sessions this year had zero Microsoft representation. I think that is both good and bad.
The reason GPUG chapters and conferences work so well is their for the user by the user approach. Users know what other users need to know, while Microsoft knows what they've built and how they meant it to be used. In the case of Tech Conference, it was for the partners by the partners this year, and it worked. The sessions were more hands on and in depth as the planning committee requested. But it may have been nice to see a little bit more of the Microsoft presence. It might also have been a good opportunity for Microsoft to get some feedback from the partner community as many of the sessions became highly interactive.
The Event – A Success!
Everyone that I spoke with felt that the GP Tech Conference was a big success. Worth the time, worth the investment. The level of content was better than it has ever been and the future of Dynamics GP is bright. I am definitely looking forward to GP Tech Conference 2018.
I hope to see you there!
By Rod O'Connor, Briware Solutions, www.briwaresolutions.com
Follow me on Twitter: @Briware_Rod
If you want to talk about Dynamics GP or Dynamics 365 contact us at 844-BRIWARE or rod@briwaresolutions.com.